"Breathing" was filmed at Odawara Art Foundation's Enoura Observatory in July 2018. Aurelie Dupont,
Artistic Director of the Paris Opera, performed "Ekstasis," a work choreographed by Martha Graham,
on the Observatory's glass stage. Her mesmerizing dance makes it seems as if she is floating
between sky and sea as the new day dawns.
This year, the Paris Opera celebrates its 350th anniversary. It continues its legacy of presenting
magnificent dance performances with the premier of "Breathing" on its virtual platform, 3e Scene.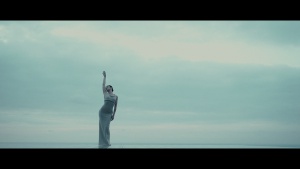 Breathing by Hiroshi Sugimoto © OnP / Les Films Pelléas