Enoura Observatory has been holding special full moon viewings several times a year. Hours for each viewing differs according to the time of the moonrise above Sagami Bay.
Next special full moon viewing will be held on Thursday, January 25. The reservation will start being accepted from Wednesday, November 1.
---
[Special Full Moon Viewing on January 25]
Time: 2:30pm-5:30pm
Admission price: 3,300 yen (tax included)
Schedule of free shuttle bus:
Departure times from Nebukawa Station are 2:15pm and 2:40pm.
Departure times from the Observatory to Nebukawa Station are 5:10pm and 5:35pm.
Reservations will start being accepted from 10:00am on Wednesday, November 1.
Please note that the moon may not be visible depending on the weather conditions that evening.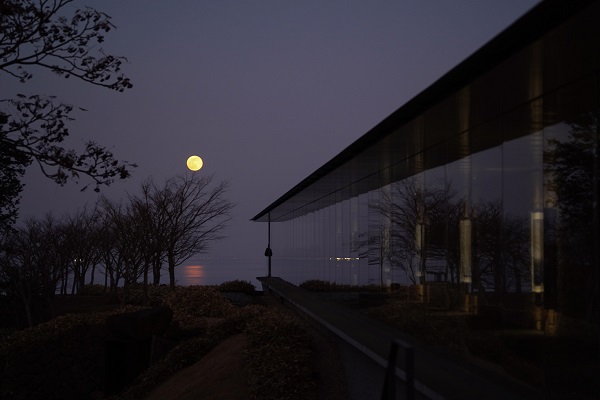 ---
[Upcoming Full Moon Viewings in 2024]
Saturday, February 24, 3:00pm-6:00pm
Thursday, May 23, 4:30pm-7:30pm
Monday, August 19, 4:30pm-7:30pm
Thursday, October 17, 3:00pm-6:00pm
Saturday, November 16, 2:30pm-5:30pm
Sunday, December 15, 2:00pm-5:00pm