Reservations for your visits to Enoura Observatory in May 2021 will start being accepted from 10:00am on Monday, March 1.
Enoura Observatory will be open each day of the Golden Week public holidays between April 29 and May 5.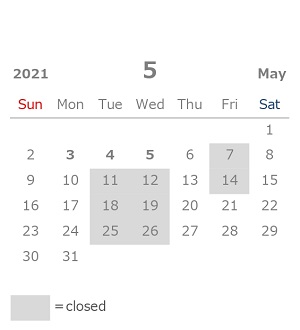 The Observatory will be closed on May 7 and 14 as compensatory holidays for the staff.
We look forward to welcoming you to the Observatory in the near future.